«Petrified» is a fantasy / science fiction / YA novel, (self-)published August 2016. English-language version of my book «Trolløya».
Amazon (Kindle) | Amazon (paperback) | Goodreads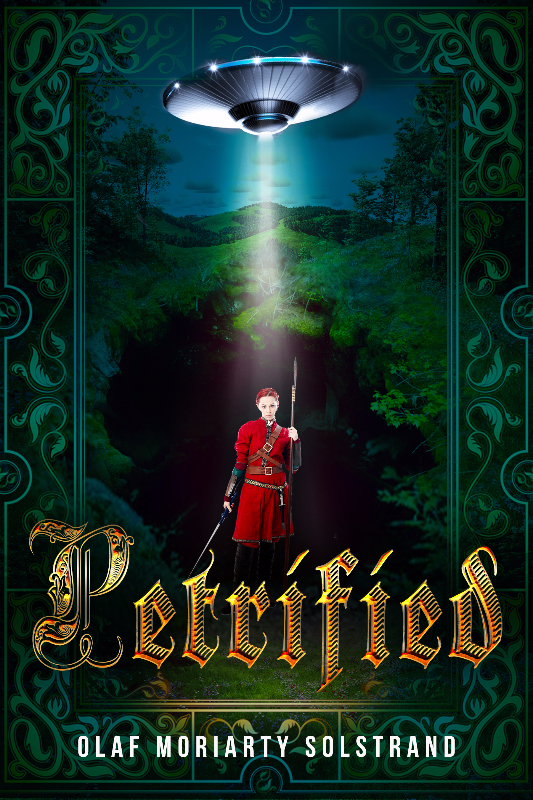 Gunhild is a private in the Royal Army. She's headstrong and reckless, but she's also the best troll hunter in the country. When a troll gets away with a national treasure, she's the only person with any chance of getting it back.
Kirabo was on his way home to Aberash after a fulfilled research mission, but he managed to enter the wrong coordinates into his spaceship. Now he and his PA robot are stranded on a far-off planet, and they don't have enough fuel to get back home.
As genres collide on Troll Island, Earth, the troll hunter and the space explorer have to overcome their differences and work together if they want to survive this fairytale.
* * *
Read a sample
Click here to download the first twenty pages of the book (PDF, 832 kB).
If you'd rather read a sample on your Kindle, or in the free Kindle app on your iPhone, Android or Windows Phone, click here to get to the book's product page, then select «Send a free sample».
* * *
Book information
Book title: Petrified
Author: Olaf Moriarty Solstrand
ISBN: 978-82-998751-6-5 (print edition), 978-82-998751-7-2 (Kindle edition).
Cover design: Derek Murphy, creativindiecovers.com.
Length: 174 pages (print edition).
Language: English.
Originally published in Norwegian as Trolløya: eit godnatteventyr in 2013.
English translation: Translated.net.
Proofreaders: Tom Speelman and Kasey Cassells.
Map illustrator: Mag. Robert Altbauer, fantasy-map.net. Used with permission.
* * *
Map of Troll Island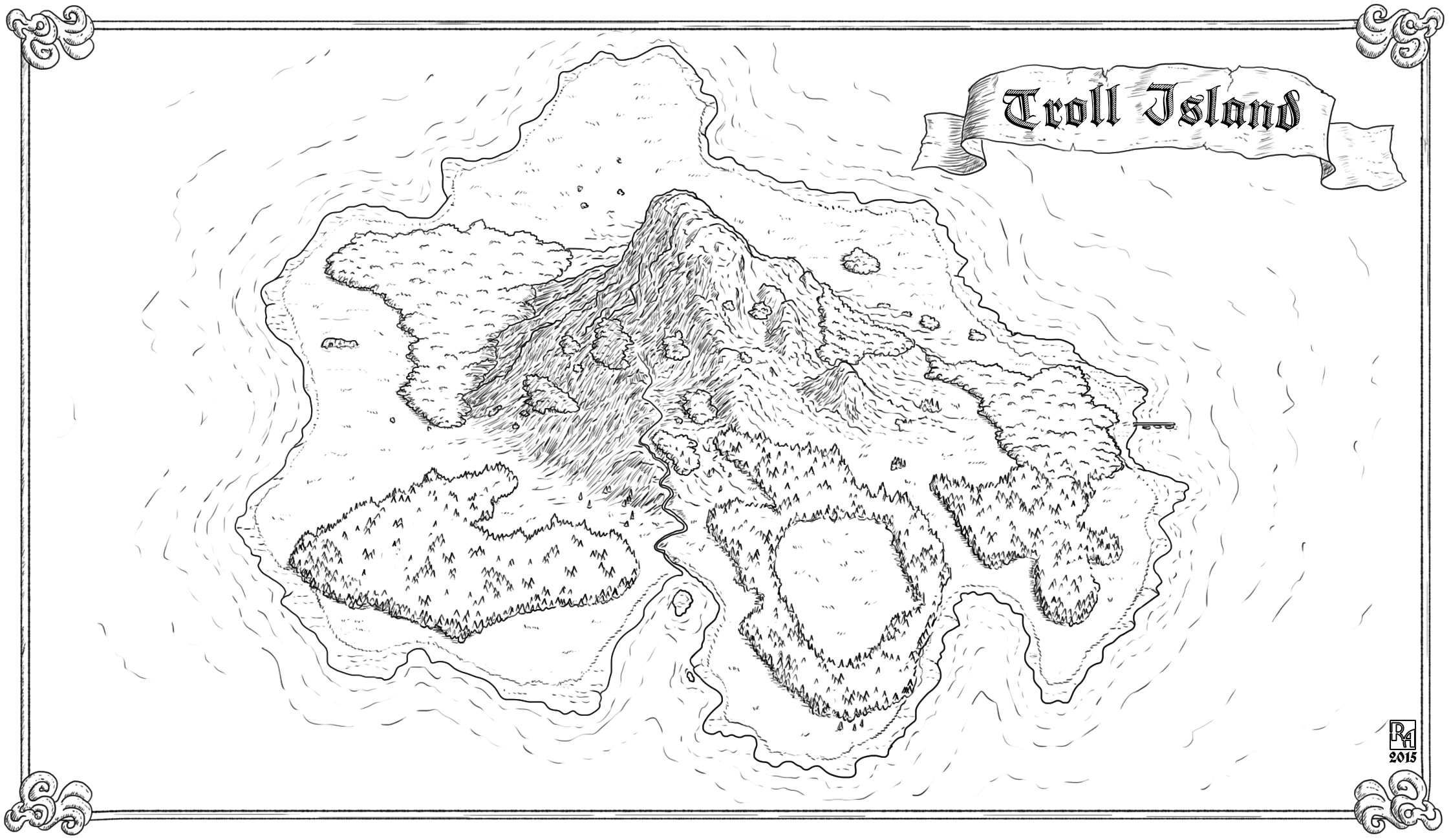 * * *
Copyright / usage rights
Copyright © 2016 Olaf Moriarty Solstrand. All rights reserved. No part of this document may be reproduced in any form without prior permission from the author. Within reason, of course. Making copies for personal use is okay. So is sharing the book with close friends or family, or donating/selling your copy of the book to someone else when you've read it. Also, should you be interested in creating fanfiction or other non-profit derivations or adaptations of this text, go ahead, that's awesome! If you're not 100 % sure if your intended usage meets these criteria, please send me an e-mail (olafmoriarty@gmail.com), and we'll work things out from there.
Buy the book!
Paperback edition
Kindle e-book